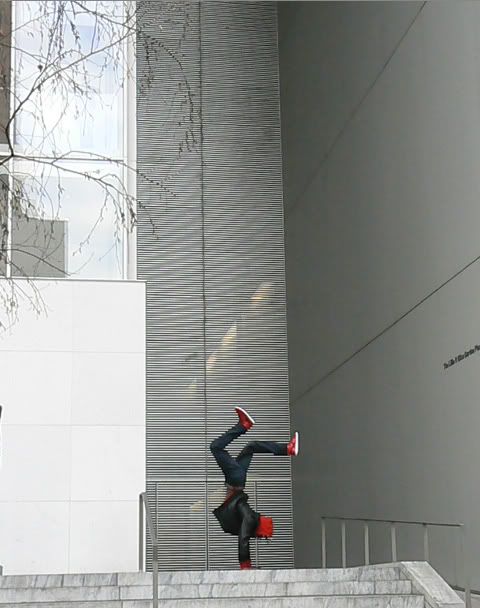 Sorry I haven't been updating the blog as regularly as I usually do in the last week or so. I've been really busy working on generating dope content for the blog and it's actually kept me from posting as I've been working long into the night on a few things.
The biggest project right now is a spoken word event I'm working as production manager on for
Project People Foundation
. I've been at
Nuyorican Poets Cafe
a few times scouting talent for the event and tomorrow night I'll be at the NYC Baha'i center for Urban Juke Joint, again scouting talent. PPF is looking to expand awareness of their mission to a previously largely untapped demographic, so this event is their first attempt at reaching out.
My Mom and I are jointly producing this event and we are working on bringing in some sponsors to make sure this event is a big success. We've been trying to lock in Parish Nation clothing, Janelle Monae and even MTV. It looks like we'll get Parish Nation for sure. We just don't know exactly what they'll be giving. No word on the other two yet.
I also have some other projects in the works that I won't get into in detail just yet as I think you'll be really surprised at what I put forward in the very near future. Just know that it will make for some super dope original content.
I'm really excited for how well the blog has been received and very happy with how things are progressing as a result of my efforts here. Please continue to spread the word and I will continue to work on bringing you a fresh perspective.